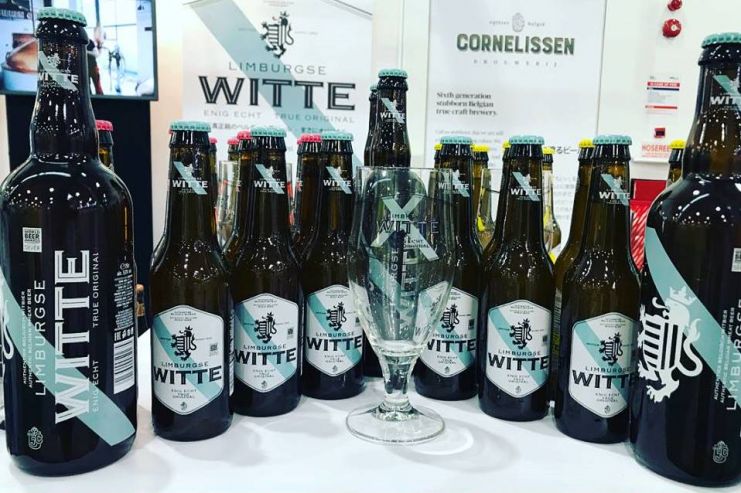 Belgian family brewery Cornelissen was founded in 1859. While in Belgium Cornelissen beer is sold only within one region, it's well received in Russia. Export manager Mike Wildemeersch told Prodibeer about brewery's plans for the future. We thank SVAM Group for the help with the interview.
Which family members work now in the brewery and what do they do? Is there the next generation rising?
Only Jef Cornelissen Jr. together with his wife. Jef is CEO and his wife is working at the financial department. Jef has 2 kids, 1 son and 1 daughter, but they are only 3 years old. Jef is only 35 years old, so he still has a long time to go…
Was there ever a situation, when someone of the family refused to work on the brewery?
No, there was never an issue with some of the sons to take over the brewery.
Are there any brewing dynasties among brewery workers?
Jef Cornelissen Sr., Jef's father, is a brewmaster by education, and he still helps brewmaster in terms of tastings, discussing new recipes etc.
When were the hardest times of the brewery's history?
As in all Belgian breweries during WWI and WWII.
What is the oldest beer in the brewery's portfolio? Does it's recipe remain unchanged?
PAX pils is a brand brewed since 1918. The recipe is still the same.
How widely is Cornelissen beer distributed in Belgium? Where do you export?
We are still a very local brewery and sell only in the Province of Limburg, but we are working on a wider sales into Belgium. Today we export to Japan, China, Taiwan, Thailand, Laos, Cambodia, Italy, Poland, Ukraine, Finland, Netherlands, Canada, Vietnam… and I forgot someone… oh yes, RUSSIA!
Are you interested in collaboration brewing with craft breweries, Belgian or foreign?
For the moment we have never done this but this is something which can always be discussed. But first we want to finalize all rebrandings of all beers, and then this could maybe a next step.
What ingredients do you use?
Barley, malt, water from our own water source, hops, yeast… and sometimes blueberries, raspberries, lemon, tangerine and cherries… and a few secret ingredients, depending on the beers. For some beers we use local Belgian raw materials. As for berries, it is a mixture of local and foreign berries, that's a bit depending on how the harvest was in the year before.
What is special about Limburg Witte? Is there any special Limburg style of brewing?
We are using 44% of wheat in the beer, that's quite unique if you compare it to, for example, Hoegaarden, which is only using 23%! It is the same style of brewing as all Belgian wheat beers, like Blanche de Namur.
In 1980-1990 the brewery was expanded and modernized. Do you have sufficient capacity now, or it's time to expand again?
No, for the moment we have enough capacity. But we hope our export to Russia will increase so much that we get short of capacity and need to expand again!