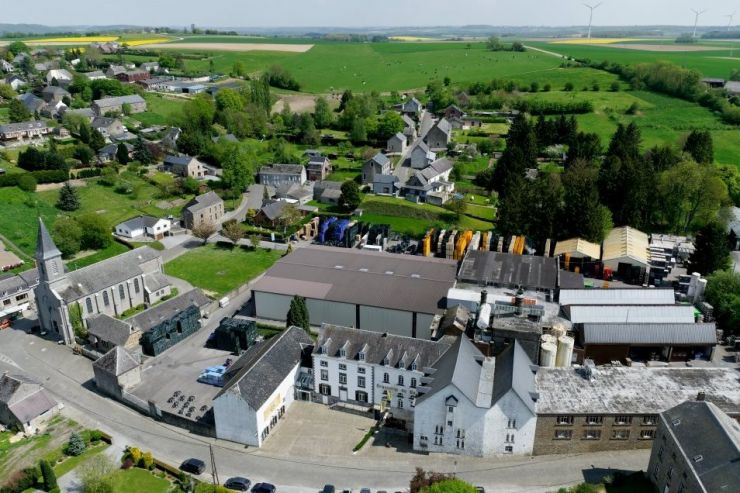 Brasserie du Bocq brews beer since 1858. Brewery is famous with wheat beer Blanche de Namur. Commercial Manager Olivier Degehet answered Profibeer questions.
Is it true, that Gauloise Brune is the oldest of Du Bocq beers? How many years it's been produced and does it's recipe remain unchanged?
Gauloise Brune became the first branded beer of the brewery. While we slightly adapted the recipe, the current Gauloise Brune strictly respects the characteristics of the original one.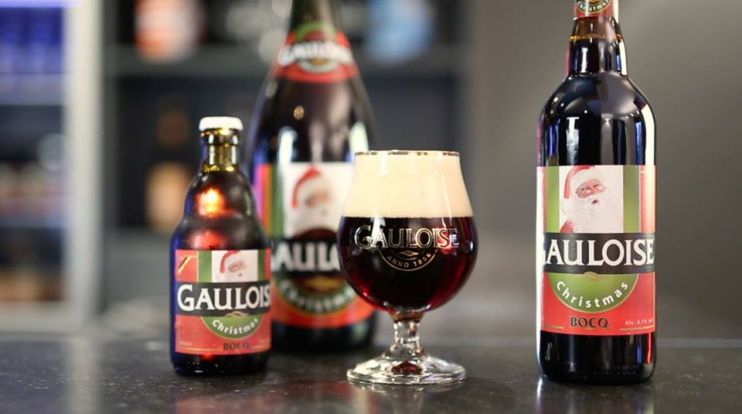 Tell us the history of the most successful of your beers — Blanche de Namur. How was it created?
In 1335, while he was travelling to France, the king of Norway and Sweden, Magnus IV Eriksson, has been seduced by Blanche de Namur's beauty. She was the daughter of the count Jean de Namur. Magnus IV felt in love with the young lady and this led to her becoming the queen of Norway and Sweden. The wheat beer "Blanche de Namur" is a tribute to the princess in memory of her beauty, tenderness and great finesse.
Brasserie du Bocq launched Blanche de Namur in 1988. Since then, this beer has received many international awards thanks to its high quality. Today, Blanche de Namur is considered as the world's best wheat beer and the reference in the wheat beer category.
Which are the newest beers in your lineup? Can you uncover some plans to expand the beers range?
Our newest beer is Blanche de Namur Rosée. We decided to launch Blanche de Namur Rosée in order to give more visibility to the brand Blanche de Namur and to reach people who prefer fruity beers and/or who want to make a first step in the beer category. Blanche de Namur Rosée is a very well balanced beer. When you taste it, you have first nice sweet and acidulous notes brought by the raspberry and, then, you can find the freshness and bitterness of Blanche de Namur.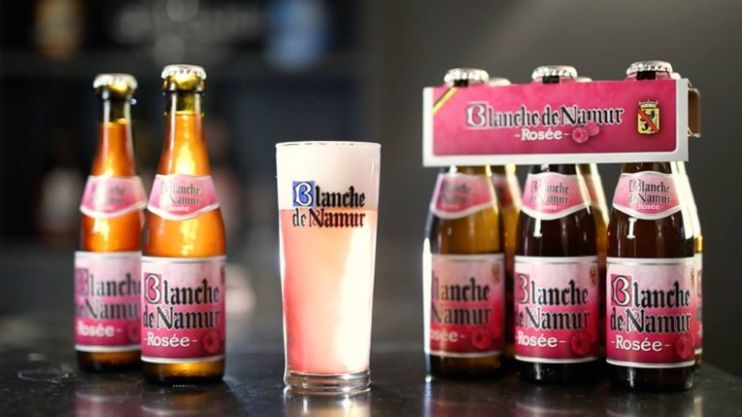 How can you describe brewing traditions of Namur province? Are there any differences from other provinces?
Not really.
Who is your head brewer?
Since 2004, Xavier Yernaux has been our master brewer. He has no family ties with the family Belot.
In the beginning the brewery was a by-production of the farm? Do you have any farm connections now?
Before being a brewery, Brasserie du Bocq was a farm. The core business was the field crops and cattle. Today, the brewery doesn't have any farm activities anymore.
Do you lend your capacities for contracted brewing?
Today, we do have some remaining contracted brewing for other companies. This business represents a small part of our volumes and it tends to reduce every year.
What ingredients do you use? Where are hops and malts sourced from? Do you use local fruits?
We do develop our own yeast. We use pilsen malt from France (malted in Belgium). Different kinds of hops (Saaz, Saphir, Willamette) are coming from Germany, Czech Republic and the USA. Wheat is from our region (Condroz area, our area in Belgium). Also we use spices.
How did a small village brewery double up production during the last decade and become one of the biggest and successful breweries of Wallonia?
Main reasons are international development of the Belgium beers, the worldwide recognition of the quality of our beers (and especially Blanche de Namur), development of the export markets and the knowhow of the people working at the brewery du Bocq.
Why did Belot family sold the brewery to the Keersmaekers?
Because the new generation of Belot are busy in different businesses and they didn't want to be involved in our sector anymore. So they decided to sell the brewer to a partner they used to know for many years, the family Keersmaekers.