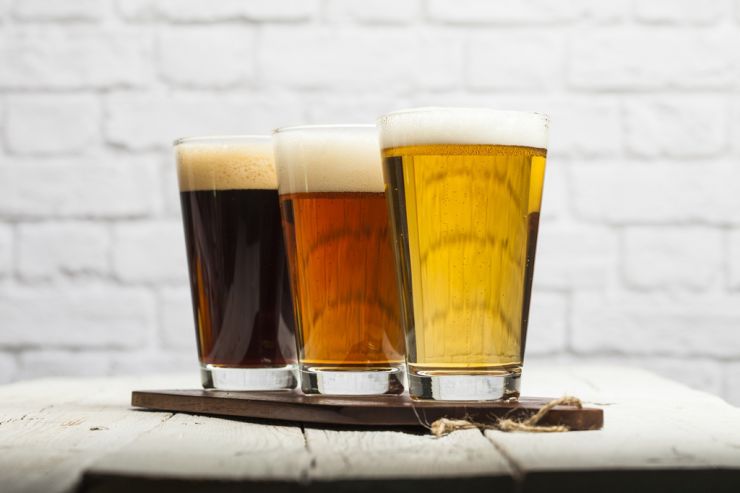 Profibeer has chosen ten most important and "signature" Russian beers. It doesn't mean that we've taken the best or the tastiest brands but the ones which have had the biggest impact on modern Russian brewing, its image and customers' preferences.
In our article we deal only with present-day Russia and don't talk about beer varieties which no longer exist. (seasonal beers and brands which come up with breaks had a chance to get into the list).
We haven't included the beers that are produced in Russia under license, although some of them have seriously affected our brewing, for example, Velkopopovický Kozel Černý.
In this top ten no beer ranks first or last, is more "iconic" or less significant. All beers are arranged in alphabetical order.
Baltika 0 Non-Alcoholic (Baltika)
The sale of non-alcoholic beer in Russia has long been synonymous with pain and suffering. But Baltika was patient. It created this segment in our country and developed it alone.
But this suffering hasn't been in vain. In 2016, sales of non-alcoholic beer in Russia increased by 12% and are still continuing to grow in 2017. Only craft has still been growing faster so far. Now 40 brands of non-alcoholic beer are being produced in Russia, but "Baltika nulyovka" remains the first one and represents 60% of the market. In early 2017, Baltika launched a new line for the production of non-alcoholic beer in Samara, which was worth 57 million rubles and started producing non-alcoholic wheat beer.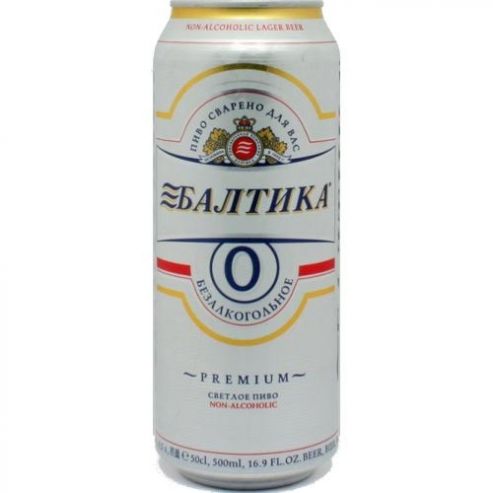 The alternative is Brother Fox / Artel Smoked (Artel / BREWLAB). Smoked beer in Russia is also a very complex segment of the market in which we face difficulties. Breweries try to make Rauchbiers, but soon have to remove them from production. Even Moscow Brewing Company didn't manage to cope with problems and had to phase out the production of smoked Old Master Beer. However, Voronezh brewery Artel has been brewing rauchbier since 2004. The brand has upgraded its design and name — now, instead of Artel Smoked, we have Brother Fox. BREWLAB contract brewery takes part in the production of the renewed brand, and in August presented it at the CRAFT DEPOT Fest.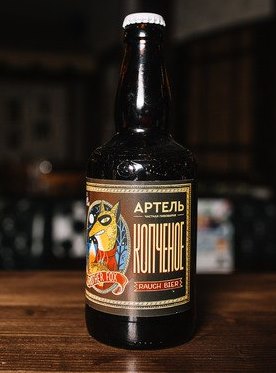 Baltika 6 Porter (Baltika)
Baltika 6 emerged in the market in 1995 and became ​​Russia's main contribution to the world beer culture. Famous beer hunter Michael Jackson wrote about it in his book. It was the only Russian beer that Michael Jackson included in his book "Great Beer Guide. The World's 500 Best Beers".
No other Russian brand took so many awards at international competitions, including the World Beer Awards, the Word Beer Cup and the European beer star. And the hallmark of the time — the English-language beer YouTube is full of reviews on Baltika 6.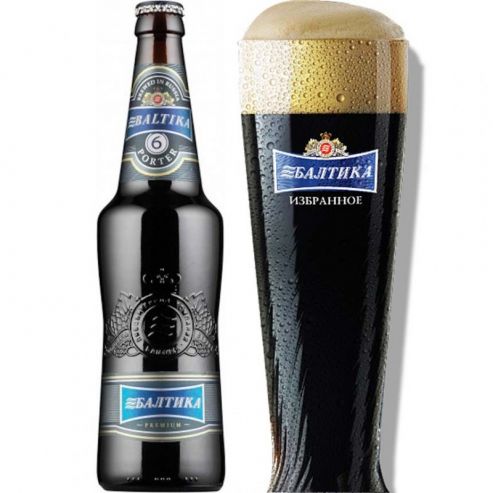 The alternative is Afanasy Porter (Afanasy). Of course, this beer does not have so many international awards. But this porter has an almost better reputation within Russia than Baltika 6. To this very day both Afanasy Porter and Baltika 6 rate well in blind tastings with foreign and craft porters.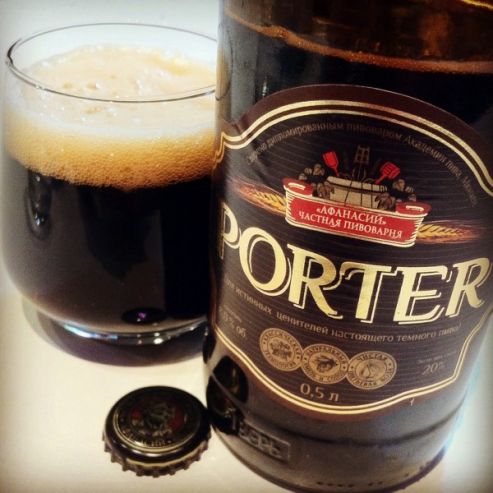 beerexpert.livejournal.com
Volkovskaya IPA (Volkovskaya brewery)
IPA from Volkovskaya Brewery is sold in such quantities as no other IPA in Russia, and proves the fact that the mass consumer can be accustomed to non-standard beer.
This beer is an example of proper work with reviews. Now the third version of IPA from Volkovskaya Brewery is being sold. Each version gets better estimates and becomes closer to the balance between the expectations of beergeeks and the task not to frighten the average consumer.
Volkovskaya IPA has also demonstrated the importance of packaging craft beer into cans. This is not the first interesting Russian beer in aluminum and Volkovskaya is definitely not a pioneer here. But it was the third version of IPA from Volkovskaya that showed a step forward in taste and aroma that brewers could make by packaging beer in cans.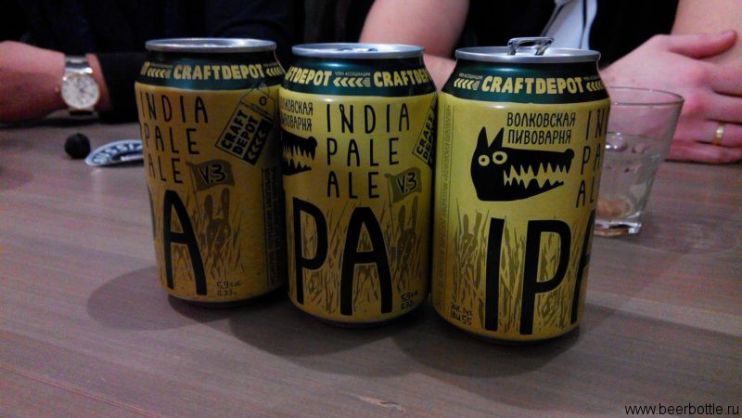 The alternative is Crazy Moose APA (KONIX Brewery). The first crafts in cans in Russia were Crazy Moose APA and Overfall IPA from Konix. Both varieties are relatively affordable crafts, which can be seen even in chain stores, but from these two we give priority to Crazy Moose.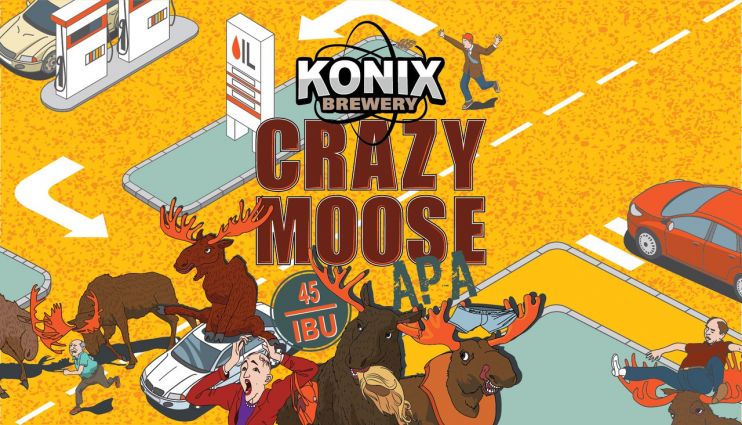 Zhigulevskoe (JSC "Zhigulevskoe PIVO" and hundreds of breweries all over Russia and abroad)
The history of Zhigulevskoe dates back to the pre-revolutionary years, then it was called Vienna. In Russia, its production is connected with the name of Alfred von Wakano. He arrived in Samara from Austria-Hungary in the seventies of the 19th century and built an enterprise that is now known as the Zhigulevsky Brewery.
In the thirties the name Vienna was replaced by Zhigulevskoe. At that time it was a half-dark beer with low alcohol content. Over the time, GOST standards, formula, yeast strains have changed. And the modern Zhigulevskoe does not look like its historical prototype at all. But in Russia it is still recognized as a synonym of mass beer, and for many people it's synonymous with beer in general.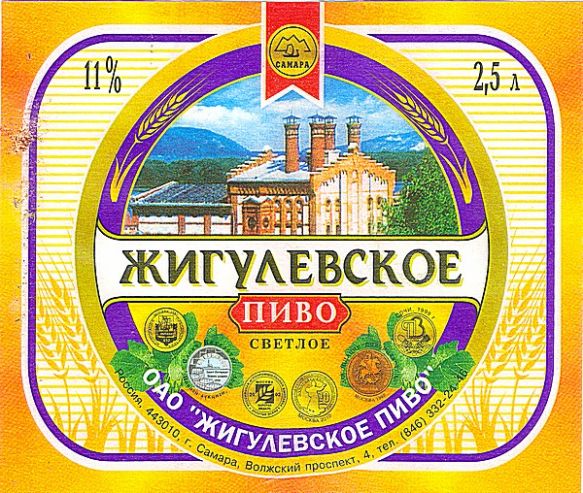 The alternative is Baltika 3 Classic (Baltika). If there is a beer counter in the grocery store, you can definitely see either Zhigulevskoye or Baltika 3, or may be both there.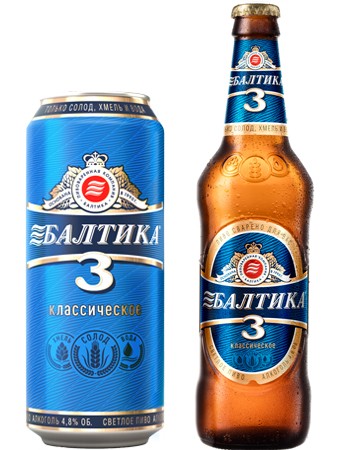 Klinskoye (SUN InBev)
The advertising campaign of Klinskoye beer is a symbol of the "beer revolution", which was described by Andrey Rukavishnikov in his book. In 2006 Andrey Rukavishnikov was considered to be the best director of marketing in Russia. This is the most vivid example of such approach to marketing, when brand, positioning and figures are recognized as more important in beer than its taste. The well-known Klinskoe was created not by brewers, but by marketers, and it worked. People did buy Klinskoye.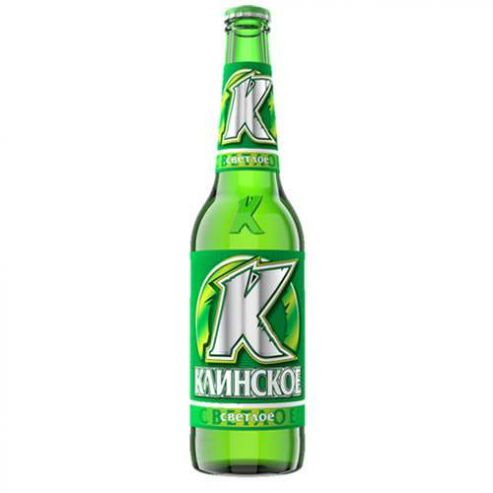 The alternative is Žatecký Gus (Baltika). What do you think how many people are sure that "pěkný" Žatecký Gus is a Czech beer?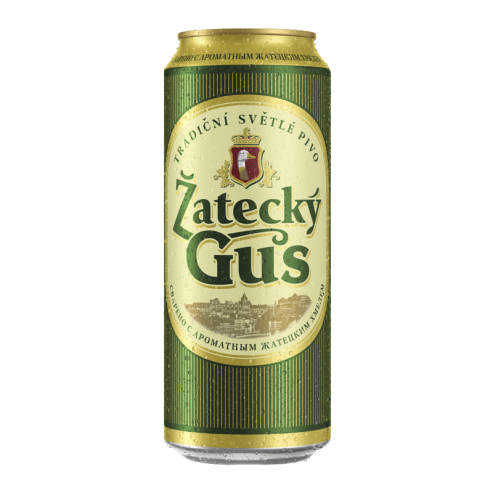 Mokhnaty shmel (Moscow Brewing Company)
Mokhnaty shmel ale entered the Russian market in 2014 and did a "great job" for Russian beer production – it smashed the way for the hop-accented beers right onto the counters of chain stores and traditional retail.
Of course, there used to be Old Bobby Ale from Baltika. But either due to the fact that it wasn't yet time for it, or there were certain mistakes in promotion, but "Bobick" gradually disappeared from the shops. By contrast, Mokhnaty shmel is a well-established pattern in retail and has even turned into a small series, now the stores also sell a witbier White Ale Mohnaty Shmel.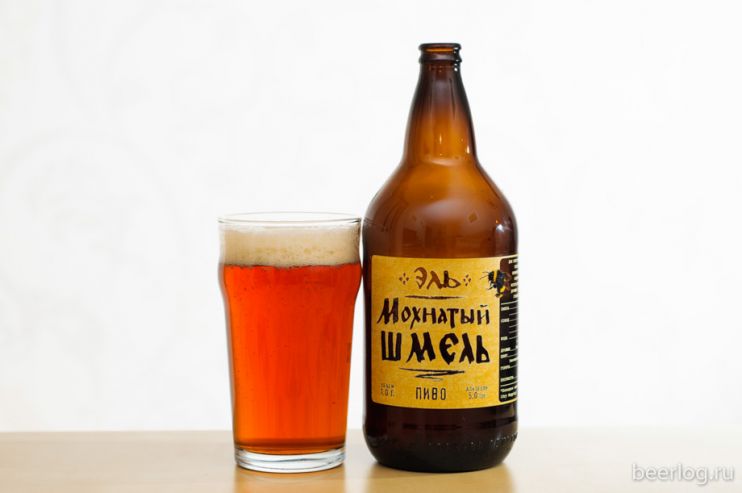 The alternative is Tinkoff Author's English Ale (SUN InBev). This brand could take the same position as Mokhnaty shmel ale, if not for the strange pricing.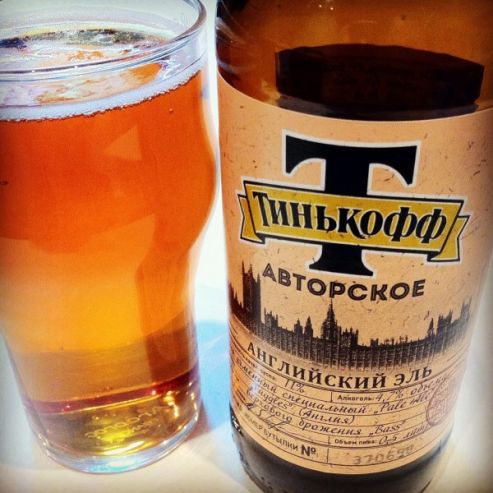 beerexpert.livejournal.com
Okhota Krepkoe (
Heineken

)

Not so long ago in the minds of the mass consumer robust beer was associated with Baltika 9. The Heineken team had a difficult task, but it coped with it. Heineken not only became the main competitor of Baltika, but managed to change associations in the minds of people as well. The ultimate barometer is that when people on the Internet want to make a joke about robust mass beer, nowadays they more often talk about Okhota.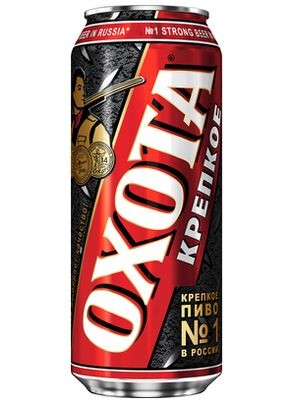 Despite the fact that strong lagers are being constantly bullied, when the whole segment is associated with your beer, it is a huge resource. Now Okhota is one of Heineken best sellers. And when Afanasy introduced their beer "Okhota nashego!", the lawyers of Heineken immediately demonstrated their readiness to protect one of their principal assets.
The alternative is Baltika 9 Robust (Baltika). There is nothing to add.

Raskolnikov (Craft Brew Riots)
One of the best imperial stouts brewed in Russia appeared in 2013 in the collaboration between Craft Brew Riots, Vasileostrovskaya Pivovarnya and Mikkeller master brewer Thomas Schøn. Four years later, an uncompromising imperial stout from Craft Brew Riots was already being bottled at Moscow Brewing Company.
To quote the main ideologist of the Craft Brew Riots, Yuri Katunin, "the only thing you should do is to try!"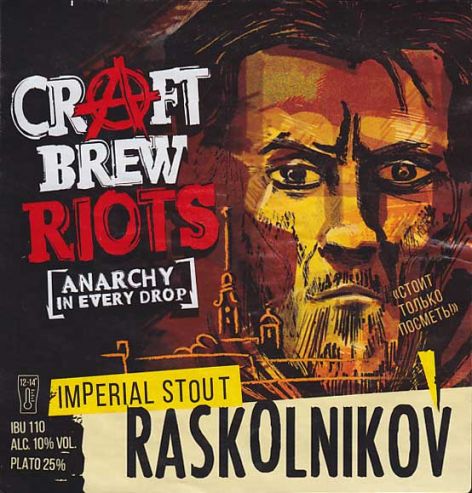 The alternative is IVAN (Victory Art Brew). We are waiting for IVAN to be brewed at Ochakovo.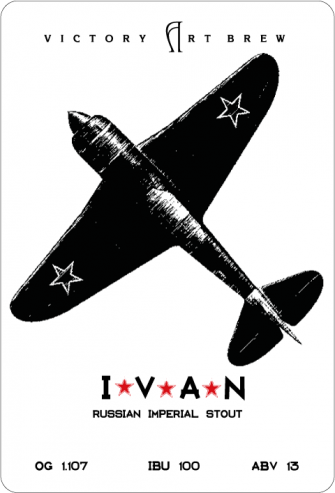 Red Machine IPA (Victory Art Brew)
This is the first commercial IPA in Russia and it's really good. What else can be said? This beer also illustrates the scenario of growing craft from home brewing. Red Machine was originally a home recipe of Yevgeny Tolstov. Then the beer was produced at Knightberg brewery. Nowadays it is a regular and popular brand of Victory Art Brew.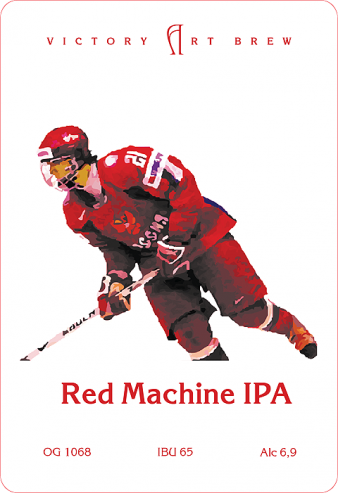 The alternative is Atomnaya Prachechnaya (Jaws). It's the first Russian IPA, packaged in a bottle.
Redrum IPA (AF Brew)
It sometimes happens that you solve a complex problem, and are not sure that you are doing it properly, but at some point your actions are formed in a logical sequence, and the decision is going like clockwork.
But there's another case scenario. Just imagine Russia 2014. A craft movement seems to appear. However, it is not yet clear if it will be something serious or just a short-term entertainment for a bunch of enthusiasts. And at that very moment you are trying Redrum IPA — an explosion of taste and aroma — and you see: "In Russia, the craft will succeed."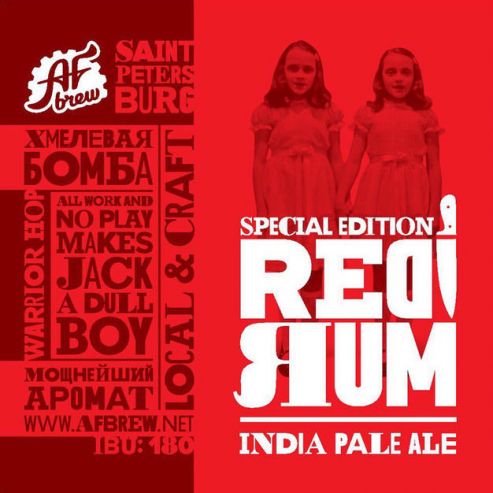 The alternative is Lobotomy (AF Brew). If you do not like IPA or just prefer stouts, change in the previous text Redrum IPA to Lobotomy. The meaning and impressions will remain the same.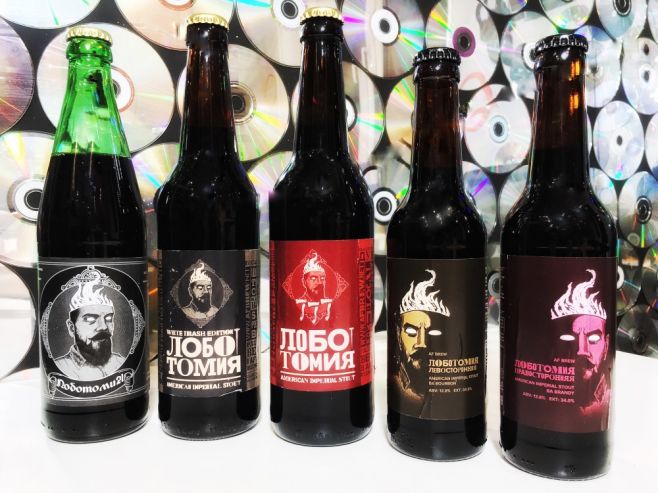 beerexpert.livejournal.com
What beers would you choose? Leave your suggestions and thoughts in the comments to the text, as well as in our groups in social networks, and we'll make an alternative collection of them.