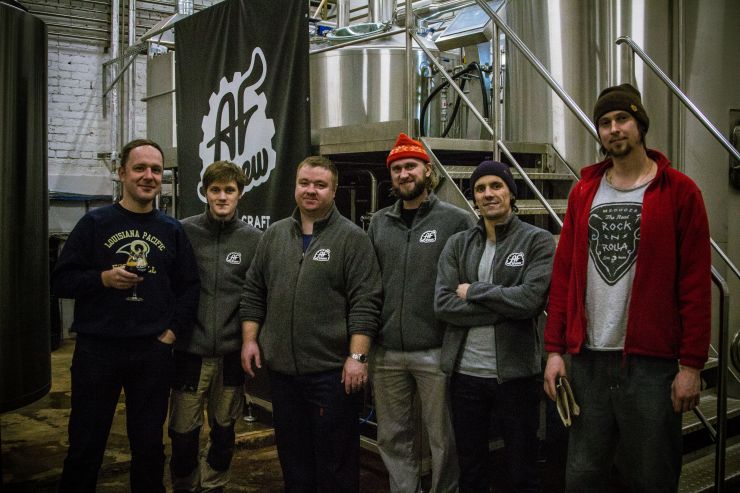 At the end of 2016, it became known that AF Brew was launching its own production. Profibeer immediately volunteered to visit — do industrial espionage to see and take pictures of the new brewery and at the same time to take an interview about the plans of the creators of Redrum IPA and Lobotomy.
"I've decided to build own production still 2015"
— Was it difficult to open your own production?
— It took us a very long time. Hard or easy, but we needed to do it. Four years of contract brewing is a very good school, you have the opportunity to learn the features, pluses and minuses of different equipment in nuances. But, in our opinion, constantly increase the contractual capacities without having the opportunity to concentrate them on one or two breweries — this is work on inefficient logistics and the inevitable reduction of opportunities for quality control and the permanence of the final product. Therefore, at the end of 2015, we decided to build our own production.