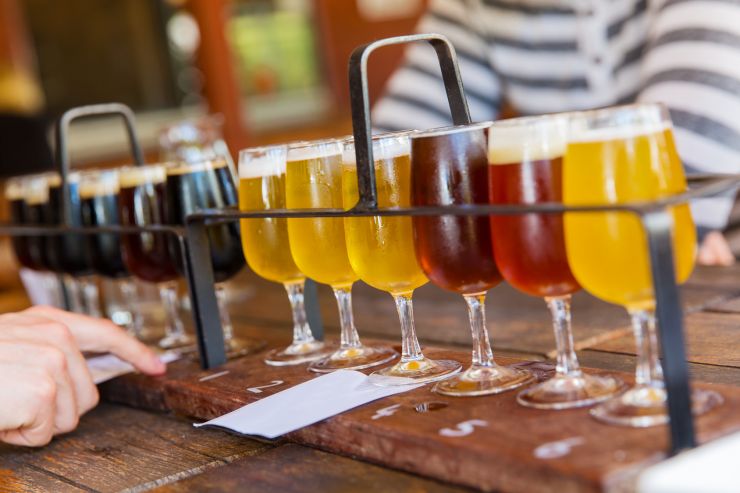 The beginning of the second decade of the XXI century was marked by the rise of the so-called "craft beer" in Russia. Of course, craft beer has been imported to Russia and even brewed by some of our breweries before, but the term "craft" wasn't used at that time.
Craft beer appeared in the USA as a response to the huge number of mass beer brewed by transnational brewing giants, so the definition of this term referred to the beer of small and independent breweries that began to appear in the United States from the last quarter of the 20th century. For Europe and Russia, such a definition of "craft beer" is not applicable, since most of the breweries here are initially small (by American standards) and mostly independent. Therefore, under the "craft beer" we usually understand beer opposite to the mass market (including the mass beer produced by the microbreweries, the so-called "live beer"). While the assortment of giant breweries (and even the regional breweries and most of the microbreweries) is mostly formed by the light weakly-hopped lager, the craft beer is brewed in all other styles, including the styles, usually ignored by producers of mass beer, because of their complexity and difficult technological side.
Russian beer lovers, who have visited the USA and Europe, of course, got acquainted with the "craft beer" a long time ago, and also introduced such a beer to their friends, brought it to Russia. So, among the collectors of beer attributes regular tastings of the most different beer styles are held, and already 5 and 10 years ago the participation and victories of American and European craft breweries in such events were not uncommon. There were also attempts to import craft beer. The "Icon" of craft brewing, the Scottish brewery BrewDog, was imported to Russia back in 2009, but then it was sold with difficulty, because at that time there were still a few shops oriented to such beer (in Moscow it was, for example, " Pilgrim "), and in ordinary retail such unusual varieties were not in demand.